Use This Formula To Achieve Anything You Want | Jeff Lerner
Do you want to know the ULTIMATE formula for success?Learn about my "Three P's" and how they could just change your life!???? Claim Your Free 'Millionaire Shortcut' Book Here ???? https […]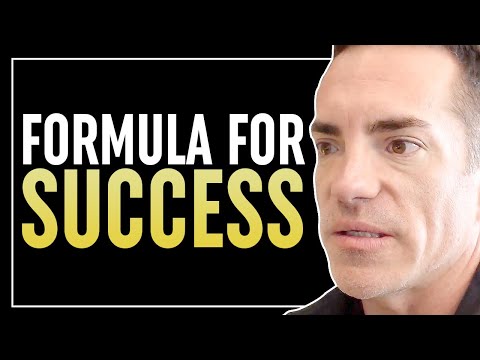 Do you want to know the ULTIMATE formula for success?
Learn about my "Three P's" and how they could just change your life!
???? Claim Your Free 'Millionaire Shortcut' Book Here ????
https://getentre.com/WSJUt
Success isn't a straight line.
It's an intricate machine full of moving parts.
If you set out with a single goal and you take a single-minded approach, I've got some bad news for you - it's probably not going to work out!
Instead, you should use the "Three P's" formula.
This is a framework I've developed over the years and I use it myself every single day.
But there's something different about this formula that you should know…
It won't help you achieve the results you want directly.
It will help you BECOME the sort of person that those results happen to naturally!
Watch the full video to achieve anything you want.
---------------------------
????‍????‍????‍???? Tired of struggling alone? Join ENTRE Nation - the Internet's #1 community of entrepreneurs and awesome life creators:
https://www.ENTREnation.com
--------------------------------
Subscribe to this YouTube channel for exclusive training on marketing, sales, entrepreneurship, and investing...
▶️
https://youtube.com/jefflernerofficial?sub_confirmation=1
--------------------------------
Follow Me across Social Media for more free training and exclusive content...
????
https://TrainingWithJeff.com/social
--------------------------------
ENTREpreneur merch:
????
https://store.entrenation.com
--------------------------------
???? WANT TO BE AN AFFILIATE OF MY PROGRAMS? ????
https://affiliates.entreinstitute.com
(free affiliate program)
#jefflerner #entrepreneur #business
***
The information contained on this YouTube Channel and the resources available for download/viewing through this YouTube Channel are for educational and informational purposes only.​ Jeff is a professional Internet marketer and his results are not typical. Any business involves risk and should not be undertaken by anyone who does not willingly accept that risk.
~~~
Your financial outlook is ready to improve! For more information please visit The Success Path Fast Track! -